Warning: Long self-indulgent post. Written more to get stuff off my chest than to inform the world… If you can be bothered to read until the end, you are impressive.
Losing your partner is like nothing else. It is not like losing your child, parent or dear pet. And it is certainly nothing like divorce. It is unique. Not worse. Different.
Since I don't know any other widows, I went online to look for support and understanding from those who experienced the same kind of pain of losing your spouse at a young age. My first impression of the messageboard was that many people were just so….angry.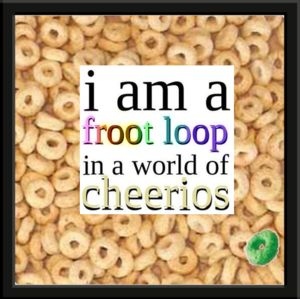 I have had a lot of emotions about Jane's death but anger is not really one of them. Nobody is to blame for her death. The doctors did the best they could. There is no God so nobody to blame. So who am I supposed to be angry at?
Much of the anger of the people on the messageboard seems to be directed at those people they refer to as a DGI: Don't Get It. Cruel remarks, ignorant invitations and evil utterances from people that are supposed to be friends.
Things such as: Now he is dead, it enables you to travel. Are you not a little glad he is gone?
Or: She's been gone for 3 months and you are still not ready to date again?
Or: I know exactly how you feel because my cat died last month and I am very sad about that.
People really say that? What kind of friends and family do these people have? No wonder they are angry. No wonder they flock to a messageboard to vent. However, there was also a lot of anger that I did not understand. Anger about totally innocent remarks that I just could not interpret they way they did. Quite apart from the fact that I don't like the idea of dividing the world in to Good People (Widows) and Bad People (DGIs who have to prove they are wiling to try and understand before they are allowed in to the Understands category, although they will never really be accepted there).
Like the woman who was angry at her friends for inviting her to a dinner party. How dare these people think she would enjoy spending the evening with a married couple, having to watch them be happy together and pretend all was fine when she had just lost her future. How insensitive of these friends. Very DGI.
Or the woman who felt incredibly annoyed when her neighbour invited her to the neighbourhood BBQ. How dare this woman think she would just be able to enjoy herself? Spend the afternoon with happy families around her, talking to people who really don't give a toss about how devastated she is feeling and most certainly don't want to hear about her grief. How insensitive! Typical DGI.
Pardon? I might be missing something but how did these people even make that leap? How can an invitation, probably extended by people who care and wish to give you a chance to be amongst other people be turned around into something that is apparently deliberately nasty? What is wrong with thinking: They mean well but I am not ready for that. Why is it their fault for even asking?
At times I would point out that these people most likely had good intentions and that I was at a loss as to understand why this was an example of 'DGI behaviour'. Surely by thinking like this, these people (mostly women) would push away people who might be able to offer support, thus prolonging their loneliness and increasing their anger? Wasn't gentle education the better way, instead of dismissive anger? I was told a few times that I was wrong.
I then committed a cardinal sin. I wrote a long post about seeking common ground with those who have not lost their spouses but may be able to understand parts of our pain.
The woman whose husband left her suddenly might understand the darkness and loneliness of spending Friday nights on her own with no company to look forward to at the weekend. She might understand how her future has been destroyed in the space of a few minutes. How all her hopes and dreams have to be re-evaluated. If she said: I understand how you feel because I am divorced, I would punch her on the nose. However, if she said: "I can imagine what those empty, cold evenings are like because I too feel like that some times." then we can talk about our shared pain and find understanding.
Or the guy who lost his dog. He should not say he understands my loss because he lost his dog. I will slap him. But he might say he understands how the house is suddenly so empty, so devoid of life, no joy.
I explained how this felt like a good way to get support from people you may initially think have 'nothing to offer'. And by actually mentioning this to your friends, it might break down their barriers. Because they might think: I have 'only' lost my grandmother so I should probably not talk about my loss to her. By doing this, you might open up a whole new avenue of support and dialogue with your friends.
It did not take long for the backlash to start. A few people wrote to say they agreed with me. Then a few people started telling me I should not tell other people how to grieve. That I was wrong. That I was being a DGI myself. They said that I was asking them to smile at people who compared their loss to the loss of a pet. That I was saying their spouse was worth no more than a dog. Or a goldfish.
One widow wrote a long message explaining how she was extremely worried about me and my grieving. That it was obvious that I was not doing it right. That I was clearly consumed by anger and jealousy and that I was lashing out at the other widows on this board by telling them they were doing it wrong. She even sent me her phone number and urged me to contact her when I got to the USA. When I kindly rebutted her, others came out of the dark, telling me I was entitled to my opinion, even if I was clearly wrong. That I was deliberately hurting and attacking people. That I should realise that my posts can be hurtful for people who are only recently widowed and that I should give people time to come to this kind of rationalisation on their own. Clearly the fact that I realised all this after only being a widow for 6 months made no difference.
For a couple of posts, I tried to explain they were misinterpreting my words. This was followed only by more accusations of 'not being open to other people's opinions'. My anger and pain were clearly hidden under a blanket of detached rationalisation…..
I gave up. I told people I no longer wished to be part of the messageboard if the only 'correct' way of grieving was to be angry at people and demand the world revolves around you at all times, no matter what other people around you might have gone through or have to offer. Apparently, this too was a sign of my thinly veiled anger and jealousy (at who was not quite clear, but they were all convinced I was angry). My departure was greeted with: Don't let the door hit your ass on the way out…
Wow….I mean…. really?
Needless to say none of these people has ever read my blog or they would have known I am a lot of things but not angry or close-minded. It does not bother me really. No really. It does not anger me. It has just completely confused me. I can not for the life of me understand why I have offended people so much. I hate offending people and if I did say something offensive, I would like to know what it is exactly so that maybe I can adjust my words for next time. But my repeated asking for the exact offending words was greeted by: I am not even going to bother because you are clearly not willing to listen….
I find human emotions often very confusing. I like people to explain why something upsets them so I can learn and understand them better. It is just incredibly sad that even in a place that is supposed to offer support to people in a similar situation, there is a strict rule on how you are supposed to behave and disagreeing is not allowed.
I guess I will just stick to me real life friends. Because although none of them have lost their partners, most of them understand me perfectly fine.